Tokyoites may have Roppongi as an exquisite place for them to hang out and socialize. We, the inhabitants of Fukuoka also have a similar place with a more laid-back setting, called Ropponmatsu.
Surrounded by a lot of interesting spots, you can easily choose where you feel like going at that time. If you'd like to try out different cafes, Ropponmatsu has plenty of it. Thinking to stop by the local bakeries and pastry shops, Ropponmatsu has it around their corners. And of course, the restaurants here are ready to satiate your cravings. Yums!
This time, we would like to share with you the places we visited and thought to be worth visiting. If you're keen to explore this neighborhood, feel free to wander alone or tag your friends along!
Anyway, enjoy the read.
1. Tsutaya Bookstore Ropponmatsu (六本松蔦屋本店)
This is everyone's favorite bookstore. Located just right in front of the subway station, on the second floor of the Ropponmatsu 421 building. This bookstore offers a large selection of books to read, displays of trendy goods, and what's better is they have Starbucks inside! The perfect place to enjoy a cup of coffee while reading your choice of books. The other day we sat here for 4 hours long, we wonder if any of you have sat longer than us? 😀
2. Coffee House Enoki (コーヒーハウスえのき)
Meet Enoki-san, the cozy and stylish coffee shop owner. His Coffee House is located just right in front of Ropponmatsu Station (Exit 2), right beside Lawson convenience store. He serves various single-origin roasts, blend roasts, and other drinks including tea, cocoa, and also sandwiches. He has been managing his coffee business for around 8 years, just by himself.
Working alone does not stop him to have conversations with his customers, he is well known for his friendliness to his customers. With his vinyl records collection, you can enjoy the mood while sipping on a good coffee that he brews from a siphon. A recommended place for everyone.
3. Udon Hiyori (うどん日和)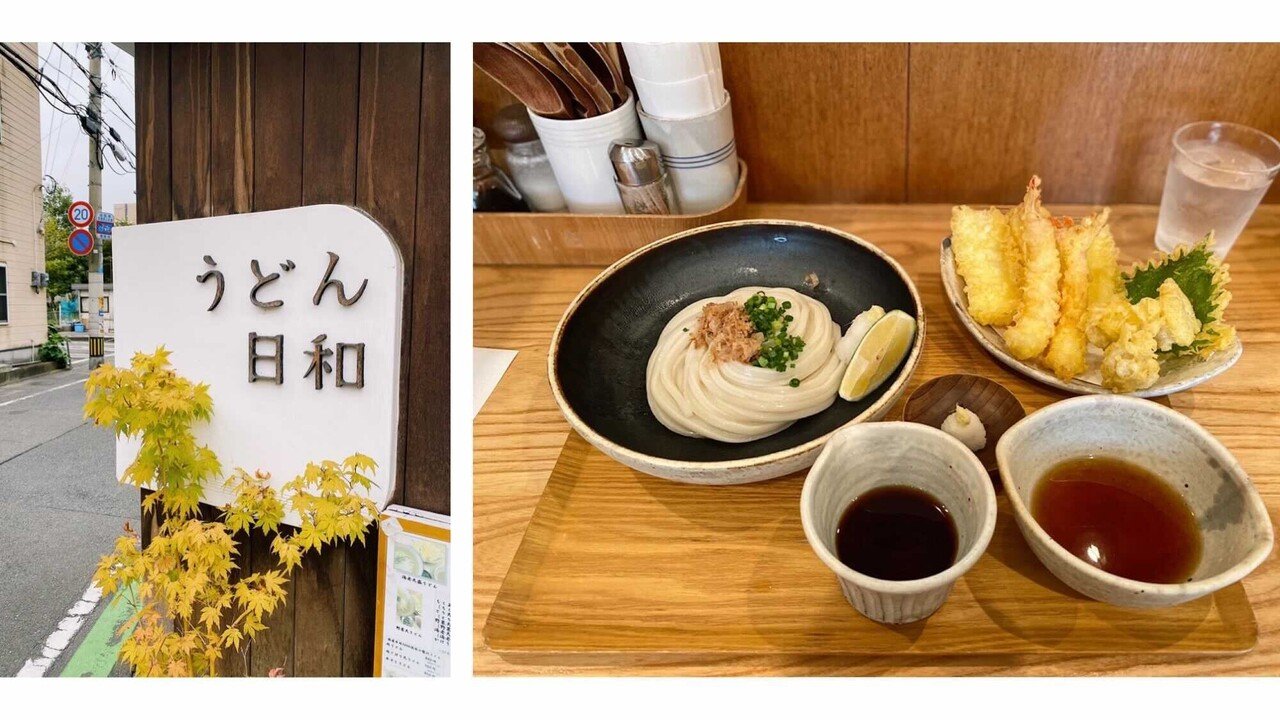 An authentic Japanese udon place, located a walking distance away from Ropponmatsu Station. This place is open from 11:30 am to 3:00 pm every day except on Tuesday. The shop is quite small but worry not, as their choice of menu is quite varied. If you are an adventurous foodie, give their unique topping combinations a try!
We ordered the Seafood Tempura Set and we asked for the cold udon (you can get the warm udon if you want). The udon texture is in between firm and chewy, the seafood tempuras are great, it's the perfect set of meals and keeps you full during the day. It cost 1000yen for this set of udon and it's a good deal! 
4. Matsu Pan (松パン)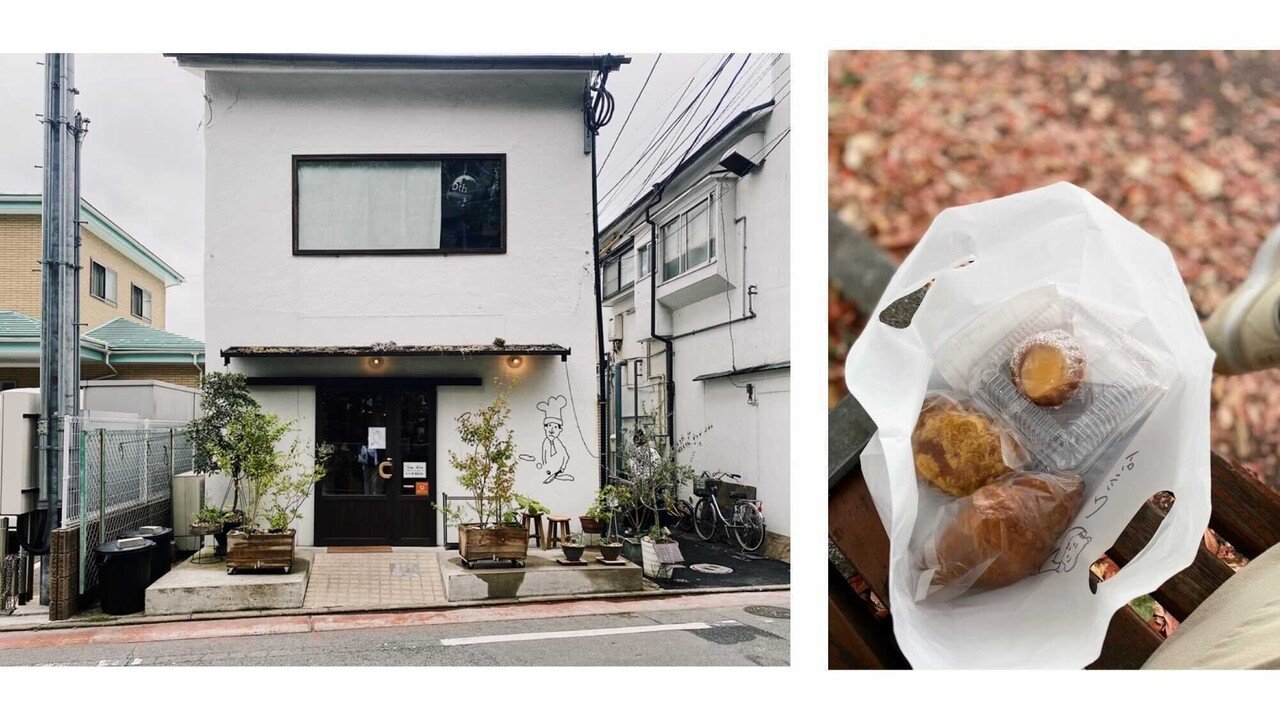 Located a few steps away from Udon Hiyori, this small bakery sells many different types of savory and sweetbreads. Once you enter the shop, you will be welcomed by the warm staff and the smell of fresh baked goods. With so many choices of bread, we ended up with Pumpkin Cream Brioche, Cheese Damper, and the classic croissant. Every bite of their pieces of bread is comforting, surprised that they all tasted great! Definitely, a place to come back to.
5. Nico Patisserie (パティスリーニコ)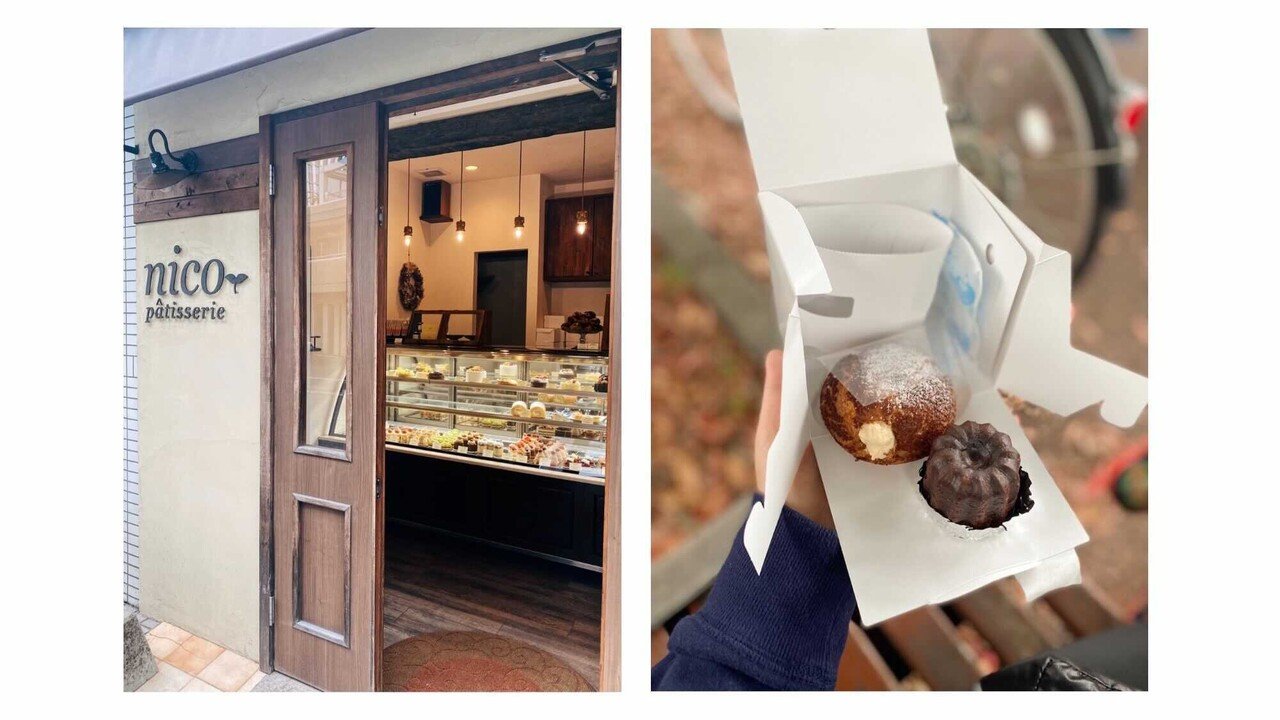 Still located in the same neighborhood, Nico Patisserie offers various elegant-looking cakes and delicious pastries to fulfill your sweet cravings. We bought canele and choux cream as our post-cycling treats and enjoyed it at a park nearby. The canele was perfect; the flavor is rich in vanilla, crispy on the outside but very the inside is tender. Choux cream is decent, it was not too sweet nor too bland. We enjoyed both of these desserts and would love to come back to try the other pastries.
6. Homachiame Coffee (小さな焙煎所 花待ち雨珈琲)
This cute little shop is located not too far from Ohori Park, making it a great choice of a pit stop for us before we go back home after our morning jog. This place is open from 11 am to 6 pm, and there wasn't any line because we were just in time when the store is open. The atmosphere is very cozy, the store interior is appealing to the eyes, and it fits 4-6 people at the same time. Since nobody else was there, it felt like those nice silent mornings at home accompanied by a glass of Uji Matcha Latte.
These are the six places that we've found and thought to be worth sharing to you.
If you like what you read or if you have your own recommendations, leave your comments below!
See you on our next guide!
Keep in mind that some things might change and everyone might have different experiences when they visit these places we suggested.